We believe that it is the responsibility of a church's leadership is to "rightfully divide the word of truth" as outlined in 2 Timothy, and to help equip the body of Christ to serve, love, and spread the gospel to all the earth. Take a moment and get to know our team, we promise we don't bite!
DR. JACK CAIRNS
Rev. Dr. Jack Cairns is a third-generation ordained minister with the Assemblies of God. He is a graduate of the AG Theological Seminary in Springfield, Missouri where he received an M.A. in Old Testament Biblical Languages. In 1988, Pastor Jack joined the staff of Capital Assembly of God under his father, Rev. John Cairns, who was the Senior Pastor. In 1991, Pastor Jack succeeded his father as Senior Pastor, following his father's passing. In 2013, Pastor Jack received a Doctorate of Ministry from Kings University in Van Nuys, California with a degree in Messianic Jewish Leadership.
He adores his wife, Ginny, whom he has been married to for 45 years, his four children, and his nine grandchildren. In his free time Pastor Jack enjoys playing his 1966 Gibson GS-175.

DAVE SMITH
Dave has been a lifelong member of Capital Assembly of God. He started directing a youth choir at the church, while still a teenager. He has a B.A. in Music Education from the College of New Jersey (then Trenton State College). He also served on the NJ Assembly of God Music Committee for many years with a team that conducted statewide music conventions and other events. Dave has also completed the District School of Ministry and is pursuing ministry credentials.
Along with his wife, Mary, Dave continues to be involved in many aspects of ministry at Capital.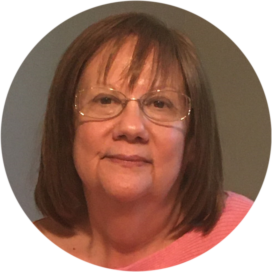 Rev. GINNY CAIRNS
ADMINISTRATIVE ASSISTANT – CAPITAL KIDS
Rev. Ginny Cairns was a native of Ohio moving to NJ after meeting and then marrying her husband, Rev. Dr. Pastor Jack Cairns, nearly 51 years ago. She is a mother of 4 children and 9 grandchildren. Pastor Ginny volunteered and ministered to children, youth, and adults throughout the years in various church programs at Capital, as well as district assignments. She graduated from the NJDSOM program which encouraged and enabled her to receive her ministerial license with the Assemblies of God. She continues to work administratively at Capital KIDS Daycare & Preschool, and assists her husband, Pastor Jack, in the ministry at Capital Assembly of God and R.R. Outpost Coordinator.

MARY SMITH
Our bookkeeper comes from a background with experience in banking and government. While she was supervising a fee room she recommended and implemented internal controls for the processing of payments. She was also a supervisor for a very busy government office supervising as many as 25 people.
Mary has been a part of Capital Assembly of God since meeting the love of her life, Dave, over 40 years ago. She has been involved in teaching Sunday School, Girls Ministries, but her heart has always been with Women's Ministries, where she has served as coordinator for many years. She is also an invaluable asset for planning many church functions.
Since her retirement from government, she has taken on the duties of church bookkeeper.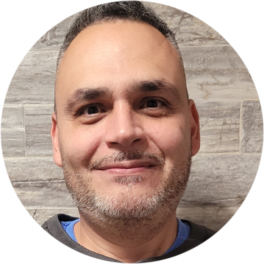 Ramon Ocasio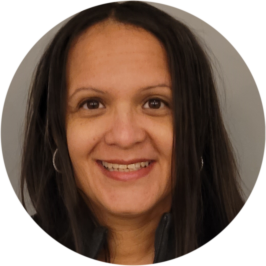 Ana E. Martinez-Ruiz
Ana E. Martinez-Ruiz was born in the beautiful island of The Dominican Republic. She has been married to her husband Richard Ruiz for eighteen years. Together, they have two children. At seventeen, she became the first born again Christian in her family. She attended Church of God Bible Institute in Paterson, NJ. She graduated from Montclair State University with a Bachelor degree in Social Science and went to William Paterson University for a Masters in Bilingual-Bicultural/ESL Education. She is a NJ state certified teacher and currently teaches in Trenton, NJ. She's been ministering through Bible teaching since 1998 working with Children's Church, Sunday School, Teens Small Groups and home visits. She's been the Mpact Coordinator at Capital since 2015 and works closely with Mary Smith in Women's Ministry.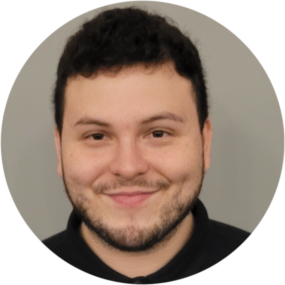 John Bujosa
On September 5, 2022, Pastor John Bujosa joined our ministerial team and accepted a position at Capital Assembly of God as our part-time Assistant Pastor. His main areas of ministry and responsibility will be to the Youth & KIDS Church.
Pastor John accepted Christ in the 5th Grade. While on a mission trip to Antigua in 2017, the Lord called him to become a shepherd of children. Through obedience, he graduated from a School of Discipleship Program called GroundZero which is in conjunction with Ecclesia College. He also graduated and received a Bachelors degree in Christian Leadership from Ecclesia College. He has spent 5 years ministering to children.
Through the regenerative healing power of the Holy Spirit, Pastor John has overcome many serious illnesses in his life. He is continuing to pursue an intimate relationship with Christ by ministering part-time at Capital Assembly of God while attending Charis Bible College to further his studies.