We believe that it is the responsibility of a church's leadership is to "rightfully divide the word of truth" as outlined in 2 Timothy, and to help equip the body of Christ to serve, love, and spread the gospel to all the earth. Take a moment and get to know our team, we promise we don't bite!
DR. JACK CAIRNS
Rev. Dr. Jack Cairns is a third-generation ordained minister with the Assemblies of God. He is a graduate of the AG Theological Seminary in Springfield, Missouri where he received an M.A. in Old Testament Biblical Languages. In 1988, Pastor Jack joined the staff of Capital Assembly of God under his father, Rev. John Cairns, who was the Senior Pastor. In 1991, Pastor Jack succeeded his father as Senior Pastor, following his father's passing. In 2013, Pastor Jack received a Doctorate of Ministry from Kings University in Van Nuys, California with a degree in Messianic Jewish Leadership.
He adores his wife, Ginny, whom he has been married to for 45 years, his four children, and his nine grandchildren. In his free time Pastor Jack enjoys playing his 1966 Gibson GS-175.

DAVE SMITH
Dave has been a lifelong member of Capital Assembly of God. He started directing a youth choir at the church, while still a teenager. He has a B.A. in Music Education from the College of New Jersey (then Trenton State College). He also served on the NJ Assembly of God Music Committee for many years with a team that conducted statewide music conventions and other events. Dave has also completed the District School of Ministry and is pursuing ministry credentials.
Along with his wife, Mary, Dave continues to be involved in many aspects of ministry at Capital.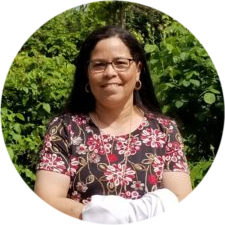 DR. BELINDA FONTANEZ
Rev. Dr. Belinda Fontanez serves as the campus pastor for the Beth Hallel Fellowship at Capital. She is committed to serving God, the community and loves sharing practical tools for leading a joyous life. She is a graduate from Capital Seminary, in Lancaster, Pa., earning
a
PhD
in Leadership and a Master degree in Organization in Pastoral Studies. She is also an adjunct professor at The University of Valley Forge.
In her spare time she loves engaging in conversation while drinking coffee and sharing doughnuts. Outside of spending time with her family, she also enjoys gardening and fishing.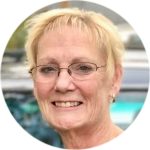 MARY SMITH

GINNY CAIRNS
ADMINISTRATIVE ASSISTANT – CAPITAL KIDS